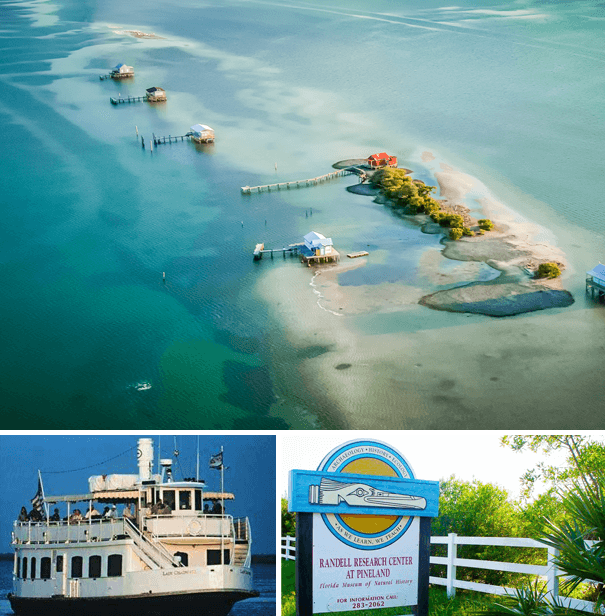 Explore the natural setting and incredible history
that makes our area so unique.
Our friends at Captiva Cruises have created a special lunch excursion from Captiva to Tarpon Lodge and the ancient Calusa Indian Mounds on Pine Island. You'll cruise by historic fish houses en route to Pineland, with Captain Sean and Captiva Cruises' Educator, Richard, discussing the history and unique properties of the area. You'll then enjoy a delicious lunch at Tarpon Lodge. After your meal, you'll walk over to the Randell Research Center where you'll be led on a guided hike to the top of a pre-Columbian mound of the ancient Calusa Culture. This Center is dedicated to learning and teaching about the archeology, history and ecology of Southwest Florida.
For more information, call Captiva Cruises at 239.472.5300 or book online at http://www.captivacruises.com/sched_cruises.html#Dolphin