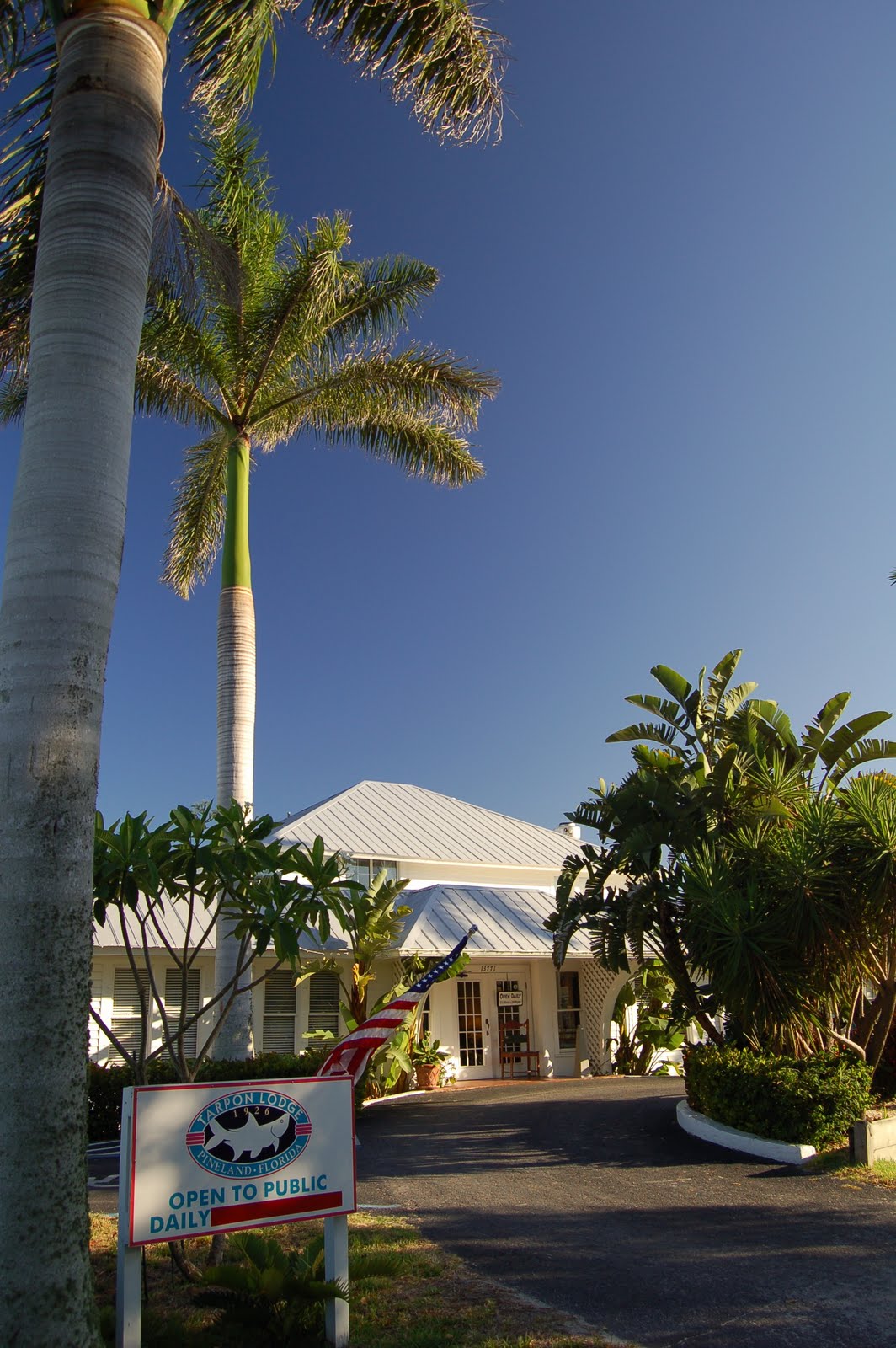 I can't tell you how many times I've heard the expression, "Old Florida". Most of the time the description is close, but not right on the money. Tarpon Lodge on Pine Island, in my opinion, is the exception.
My wife, JoNell, has a fairly grueling travel itinerary associated with her job. She goes on excursions both near and far to preach the gospel of vacationing in the Collier County area of Florida. In the month of May, her birthday month, she traveled to New York City and San Francisco and spent her big day on the road, or in the skies as it were. She very much wanted to do something special for her birthday. She told me so, but our schedules just didn't mesh. The window of opportunity was made smaller when she told me she had another trip scheduled to the state of Texas in early June. What's a guy to do? ….
JoNell and I had talked about staying at the Lodge many times but it just never happened. I've visited there for a number of fishing outings, including tournaments, and had lunch there on a couple of occasions, but no overnights ….
We arrived separately, JoNell by car and me by boat. After unpacking we took a self tour of the grounds and got familiar with our home away from home. The Cottage was perfect. One bedroom with a king size bed, bath, living room and kitchen. There was even a porch, where I could enjoy my evening cigar and look out on Pine Island Sound.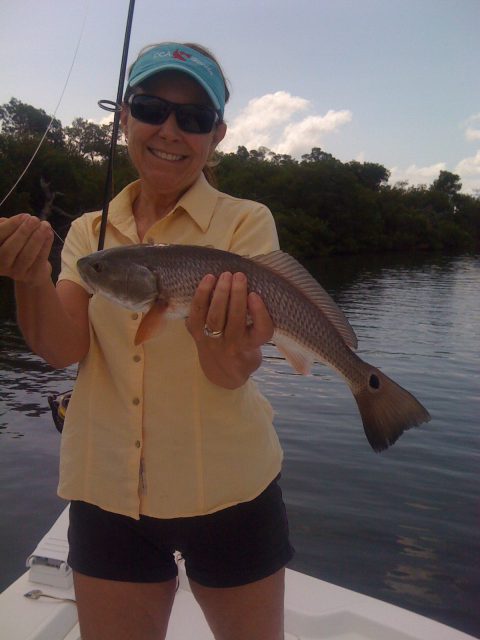 Speaking of Pine Island Sound. It's one of the best fishing areas in the world and Tarpon Lodge is sitting right next to prime territory. I've been guiding in and around the Sound for the last 10 years and nothing anywhere else can match the diversity of fish found there. Tarpon, snook, redfish, trout and a myriad of other species call it home and most are more than willing to cooperate when a lure, fly or live bait is thrown their way.
We spent the afternoon relaxing. Goodness knows, we both needed a break. We walked the grounds and eventually made our way across the road to the Randall Research Center where you can learn about the Calusa Indians. The Calusa's were an ancient and powerfull tribe that once ruled the entire southwest region of Florida. You can walk a trail, reading informational signs, or schedule a guided trip.
As I mentioned earlier in this post, I booked 3 evening reservations for dinner at the resort's dinning room. That turned out to be one of the best decisions I've ever made. JoNell and I soon discovered why it has a much coveted Four Star rating. The food and service were top notch. The selections all looked yummy and it was difficult to pick what to have as the main course. Beef or fish or shrimp or scallops or pork… you get the idea. JoNell summed it up nicely. She said she was very glad I had booked 3 dinner reservations so she could work her way through the menu. Not a bad idea!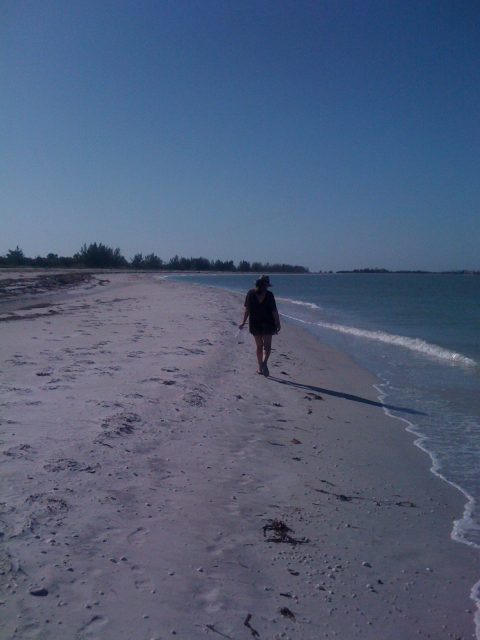 Days 2, 3 and 4 were spent boating, fishing, shelling and relaxing. We made runs in our 22 foot Skeeter bay boat, to the small islands just south of the Tarpon Lodge and caught lots of redfish, trout and a mix of fun fish. We visited North Captiva, an island without bridges, so boat access is a must. We walked and shelled an almost deserted beach.
Later that day we visited nearby Cabbage Key, another boat only location, and had lunch at the restaurant. They are famous for having thousands of individual dollar bills hanging from the walls, that are signed by visitors and left behind. They are also noted for their cheeseburgers in paradise. Rumor has that singer/songwriter Jimmy Buffett penned his famous "Cheeseburger" song there and, as they say, the rest is history.
Don't worry. If you don't have a boat, there are charters available through the Lodge for fishing, sightseeing, lunch cruises and shelling.
The days went by quickly and soon it was time to pack up and head back to the mainland, leaving island life behind. It was apparent to both of us that more time would be needed on our next trip to the Tarpon Lodge. And there will be another trip back to old Florida.
Tarpon Lodge website is tarponlodge.com
Cabbage Key's website is cabbagekey.com