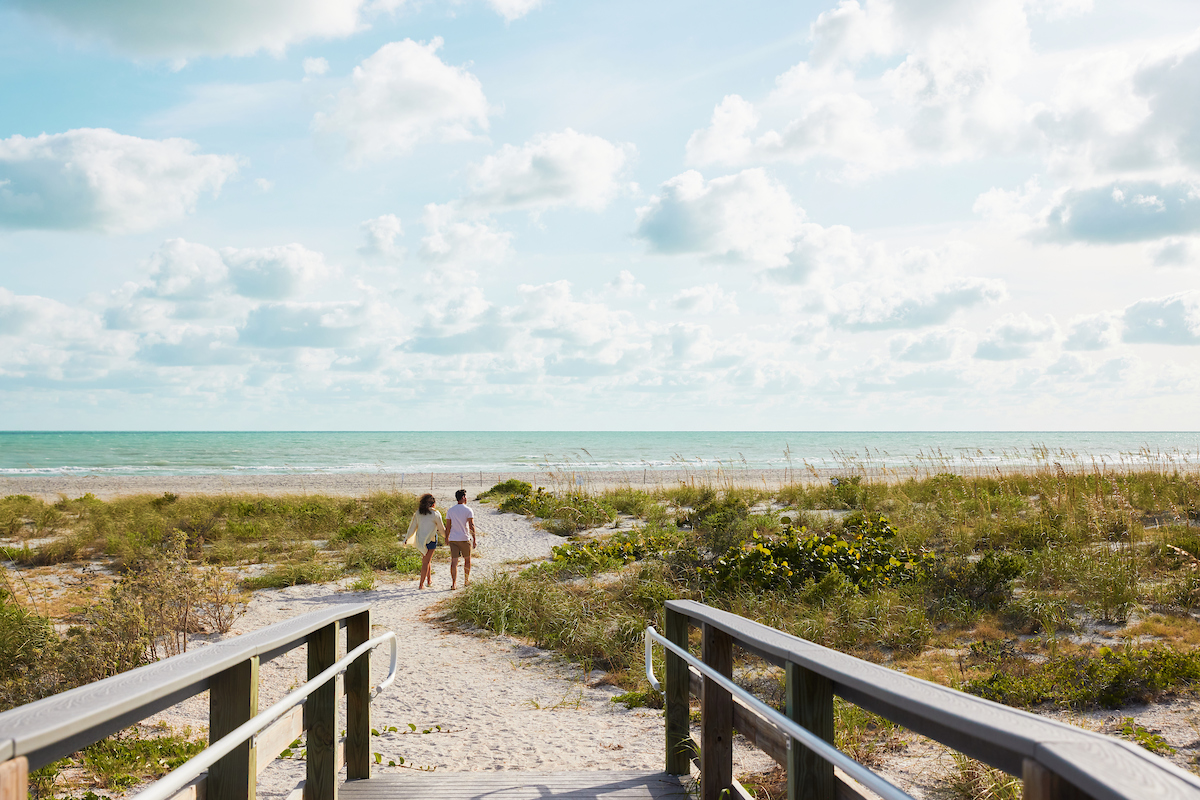 Inhale those fresh Gulf breezes and feel the warmth of the sun on your face as the day unfolds before you.
All throughout Fort Myers' islands, beaches, and neighborhoods, you can go straight from an exhilarating boat ride to an amazing meal while overlooking the water.
You're invited to experience a local legend. Cabbage Key Inn sits on its own 100-acre island and has been feeding guests for decades. Hop aboard a charter or book your own private boat to reach this remote restaurant famed for its cheeseburgers, fresh seafood and frozen Key lime pie. Its defining feature is the thousands of dollar bills taped to the restaurant's ceilings and walls, and you'll likely spot tortoises and other wildlife roaming the walkways outside.
Feel the charm of an Old Florida landmark at the Tarpon Lodge & Restaurant in Bokeelia on Pine Island. This historical 1926 house overlooks Pine Island Sound and is surrounded by a restored boathouse, bungalow-style cottage and comfortable Island House. Enjoy a leisurely lunch or exquisite evening meal at Tarpon Lodge Restaurant, where you can dine on the catch of the day, prized Gulf pink shrimp or other locally sourced favourites.
---
This is an excerpt from an article originally published by Travelweek.