Tarpon Tales is a Newsletter from your friends at Cabbage Key & Tarpon Lodge in Pineland, Florida.
Welcome to longer sun-filled days, and balmy twilit nights. Spring has arrived at Tarpon Lodge and Cabbage Key. It has been a fun and busy season, and we are excited to share our latest news with you, keeping you up to date on our sister resorts. Please feel free to send us your favorite photos and stories from your visits – we may include them in our newsletter or post on our blog or social media pages.
Thank you for being part of our Tarpon Lodge & Cabbage Key family!
All the best,
The Wells Family
Around the World at Tarpon Lodge
Cheers to a series of global wine dinners

Our guests were "wined and dined" during a series of three global wine dinners over the past three months. Vintners came from California, Oregon and Lebanon to share their expertise and to offer delicious tastings from the fruits of their vines. On Feb. 4, Massaya Vineyard owner Sami Ghosn introduced a selection of unique, award-winning wines and our chef prepared exquisite culinary samplings of Mediterranean design, pairing each course with Estate bottled Massaya wines from Ghosn, Brunier & Hebrard Vignerons of Beqaa Valley, Lebanon.
Then on March 18, Cherry Hill Winery proprietors Mike and Jan Sweeney presented their renowned estate pinot noir, exquisitely paired with a four-course dinner highlighted by the rich, carefully cultivated flavors derived from Oregon's lush Willamette Valley.
Celebrations abound!
We enjoyed a busy winter complete with weddings, rehearsal dinners, anniversary parties, birthday parties and fishing tournaments. We love helping guests plan their special celebrations so please let us know what we can do for you.
News from the Chef
What's on the menu? Whether you stop in for lunch or dinner, you know that Chef is cooking up something delicious. Special favorites now on the menu include:

Lunch:
Avocado Toast
Toasted French bread, Feta cheese, avocado spread, cilantro & fresh roasted corn served with house salad.
Arugula & Green Apple Salad
Baby arugula, green apples & walnuts with honey vinaigrette.
Dinner:
Appetizer – Crab Cake Sliders
Sautéed crab cakes with a mixture of only the finest lump crabmeat & special seasonings on mini brioche buns.
Entrée – Fiocchi (purses) with Cheeses & Pear
Fiocchi pasta stuffed with Taleggio, Grana Panano & Robiola cheeses in a pear bechamel sauce with pine nuts, kalamata olives, basil & spinach.
Hope to see you at our restaurant soon!
Hearing Wedding Bells?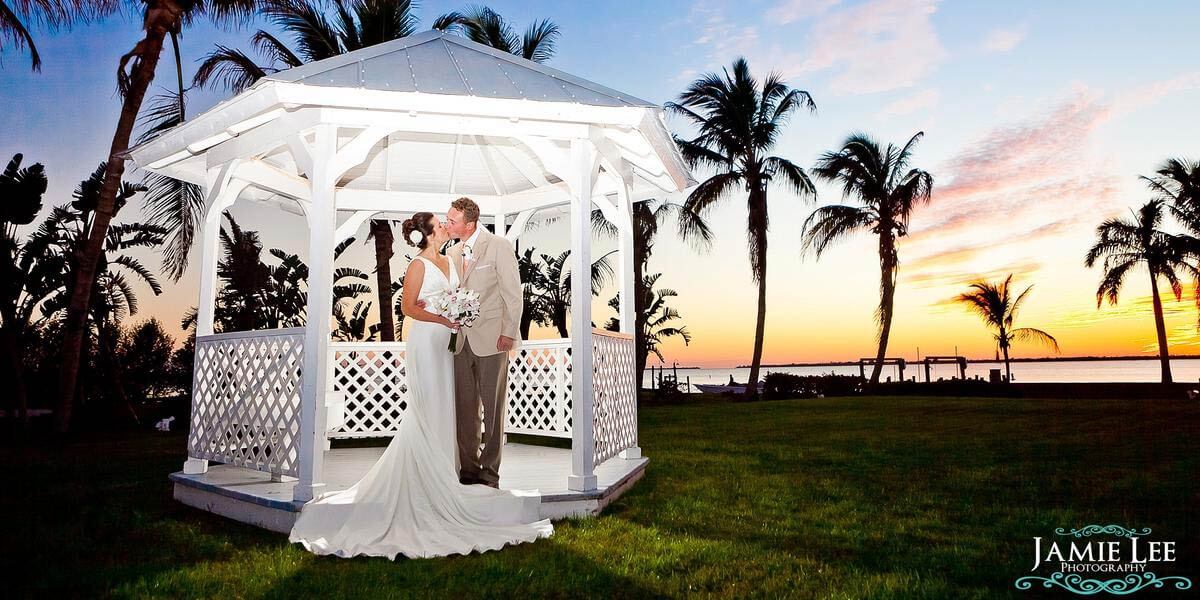 We love weddings! At Tarpon Lodge, we partner with our wedding couples every step of the way to make their dreams come true. What could be more romantic than water views, magnificent sunsets, and the perfect island ambience?
See our latest wedding story: Picture Perfect Wedding: Magical moments sparkle at Melissa and Michael's Wedding
We would love to help you or your loved ones plan their special day – please call 18 months to one year before your wedding so we can save your date.
The Cottages at Cabbage Key
A Special Guest's Personal Story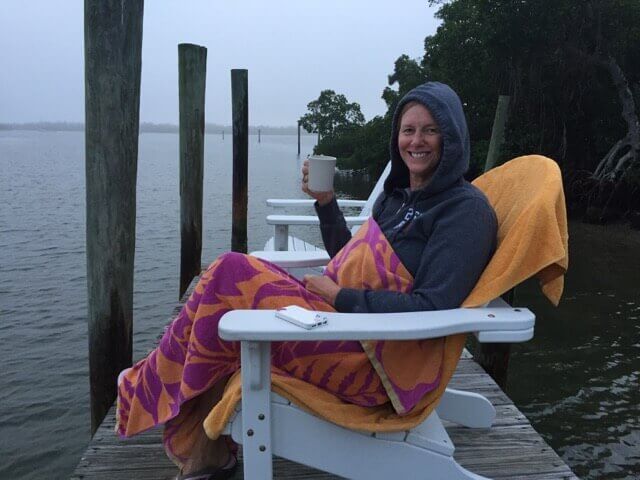 Some guests are surprised to learn that you can stay overnight at Cabbage Key. There are seven cozy cottages plus six rooms in the inn. Take a look at our latest blog post to learn more about one of our guest's Cabbage Key adventures: Jan & Kevin Wolf: Taking time to enjoy friends, family…and frogs
Tarpon Lodge and Cabbage Key in the News!
We are excited to report that we have recently appeared in several regional and national publications – take a look!
Southern Living Magazine:
Have You Heard About Matlacha, Florida?
Cape Coral Living Magazine:
Getaway to Paradise – Sunny Days, Starry Nights, Visiting Cabbage Key
We want to connect with you!
We love your photos, comments and feedback, so please stay in touch with us. Whether it's on Facebook, Instagram, email or phone, we always look forward to hearing from you.