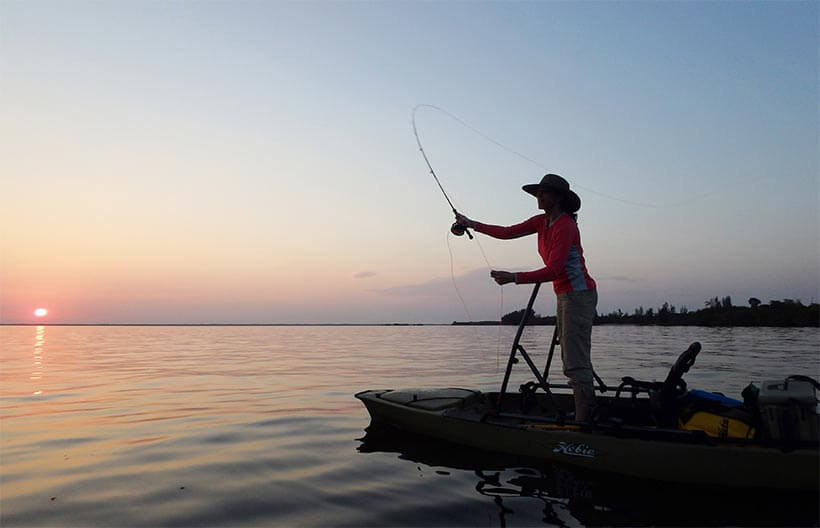 MY HUSBAND, JACK, desperately wanted to hook a big snook, which was the motivation behind our three-night DIY kayak-fishing trip around Pine Island, the largest landmass in the archipelago which includes southwest Florida's seaside resorts of Sanibel and Captiva. There was only one problem, as far as we knew an inn-to-inn paddle-trip in that area had never been done before. It wasn't exactly a heroic off-the-grid adventure. During the day we'd weave in and out of mangroves and across shallow bays, then come ashore at dinnertime, check in to a waterfront lodge, then paddle and fish again the next day.
"I think it'll work," Jack said, after researching some nautical charts and regional websites. "We'll need to paddle about eight miles each day, which should leave us plenty of time to fish."
Eight miles in the ocean? What if we got lost? What if the sun scorched our pale northern hides? But we might catch snook! A month later, we launched our boats at Tarpon Lodge on the west side of Pine Island.